Travel marketing is really experience marketing. Experience has much more long term value than objects, but the value of experience is only realized, or obvious after the fact when it can be relived through memory. Web video is the best way to get people to visualize what that value is going to be in advance and match the immediate persuasiveness of a shiny object on a shelf. But producing videos that are watchable enough to be engaging on the web is a wholly different matter than producing TV spots.
Yesterday, at Strategic Marketing Group's Tourism, Technology + Marketing Workshop I presented some of the best experience marketing videos of then last year and talk about why they work to generate interest in travel and social media interaction. My presentation is here and over the next couple of blog posts I'll post more detail as well as more videos. Subscribe to this blog by email over there on the right if you want to get those updates in your inbox —>
Experience: A particular instance of personally encountering or undergoing something
Experiences are part and parcel to destination and travel marketing. Although, only the INTERESTING experiences.
Example: A moroccan taxi ride can be quite the harrowing experience
A couple of years ago my wife and I went to Morocco. We did a lot of the touristic thing in the cities, picking up rugs and cheep plastic crap, but the one thing we we really wanted to do was get out to the desert and take a camel trek.
There are many difficulties and subtleties of the language and culture that make arranging, bargaining and getting out there a challenge. I've written about it on my personal blog, but the short story is we got off the bus in some backwater town in the middle of nowhere Morocco, bargained for a taxi ride, cruised across the north African countryside for a couple hours, and made it to the desert. But it wasn't without it's tense moments.
We bought a few things while we were there. Things we thought were going to be important to us. What turned out to be by far the most valuable to us long term, other than the photos, are the stories. The stories we can bring up when the daily monotony gets to us, when we need a whopper over beers, when we need to escape a little.
We're always seeking the next adventure. The next Vacation. The next story…
Selling an experience
And if you're selling travel and vacations, you're selling experiences. And there's a difference between selling a product and selling an experience.
If you're selling a product you have a lot to prove. You've got to prove that anyone needs it, that it's worth it, that it works and, in most cases, that it's cool.
When you're selling an experience…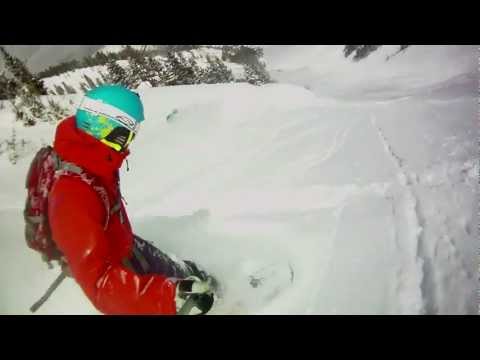 You really only have to prove what is possible.
This video is from Aspen Snowmass, produced under the vision of Digi Dave Amirault last ski season. They produce simple videos to market Aspen resorts that are short, exuberant, inclusive and fashionable. They do an amazingly effective job of selling the colorado skiing experience.
The Value of Experience
Vail Resorts, which owns world class ski resorts in Colorado and Tahoe, knows the value of experience as well. Vail CEO, Rob Katz was quoted in Wired Magazine on the launch of Epic Mix Photos app saying as much.
There's a lot of research out there that shows that the anticipation of a vacation, and the memories of it, are actually more valuable than the vacation itself.
Some of that research he was thinking about undoubtedly was done by Daniel Kahneman and Elizabeth Dunn (who I wrote about in an earlier blog post). Kahneman has done work dealing with the peculariarities of how we percieve an experience and how the memory, or our remembering self, often has a different story to tell about an experience than we might tell while we are right there in it. Check out his TED talk Below.
I'll post more tomorrow about how you can change the way you use online video to market your destination's experience. What do you think about the notion that memories and stories end up being more valuable long-term than the actual experience?
-M